Color Mixing Experiment
The Primary 3 students conducted a color mixing science experiment: They hypothesized and then tested what mixing red and blue would create using paper towels and cups with colored water.
A Montessori Birthday
A Primary 3 friend celebrated her fourth birthday with her classmates and her mom. They shared photographs from her life and read a favorite story to the class.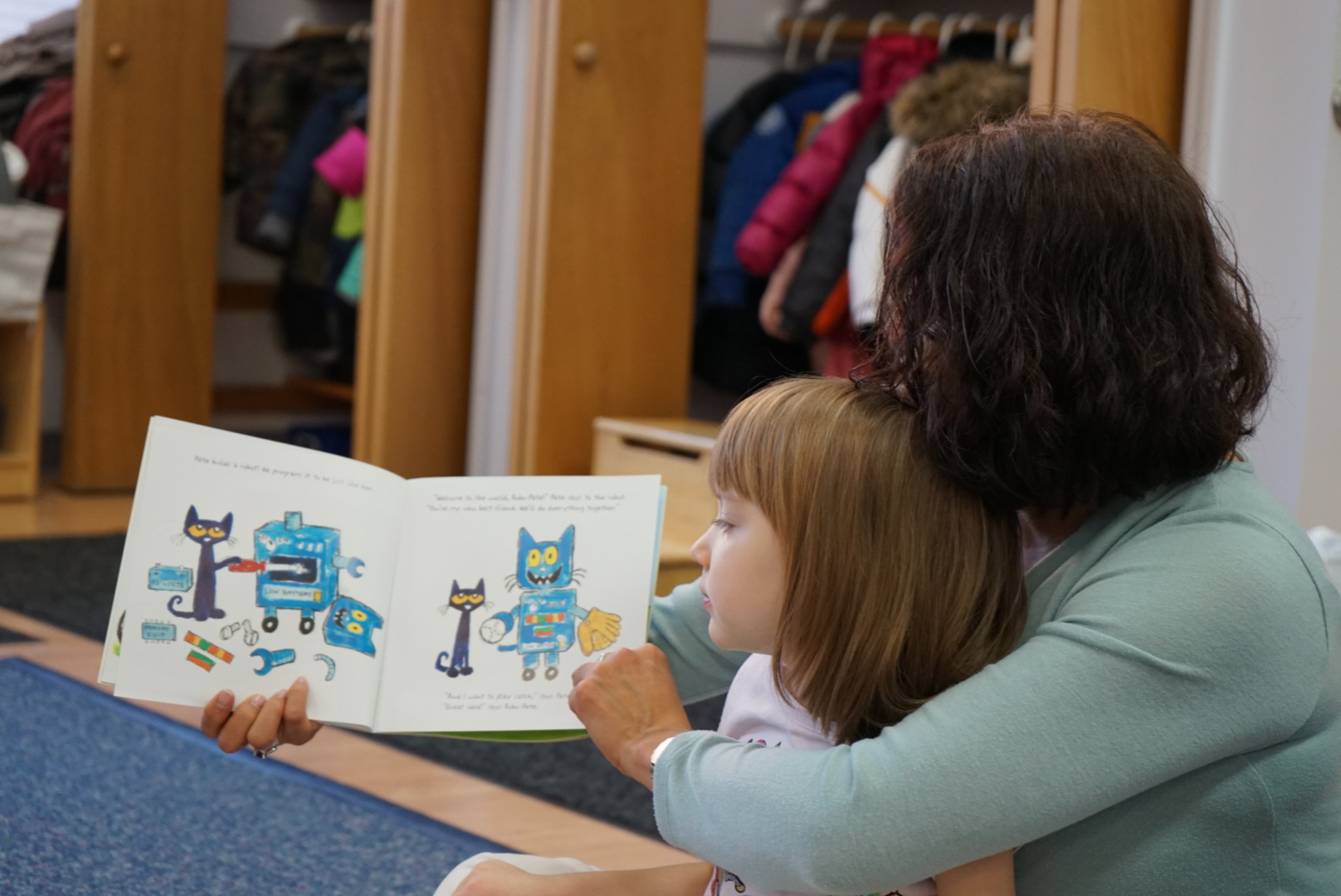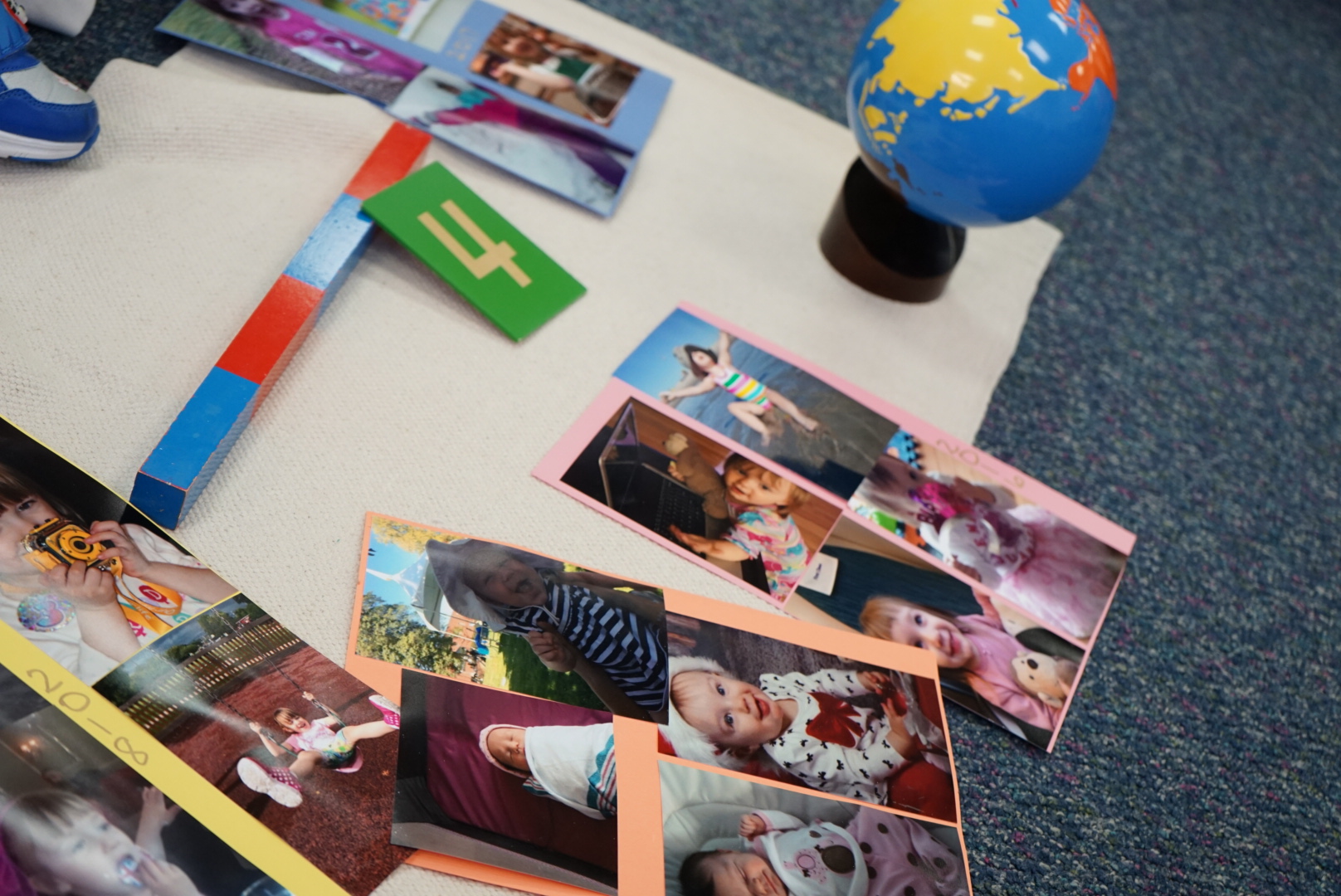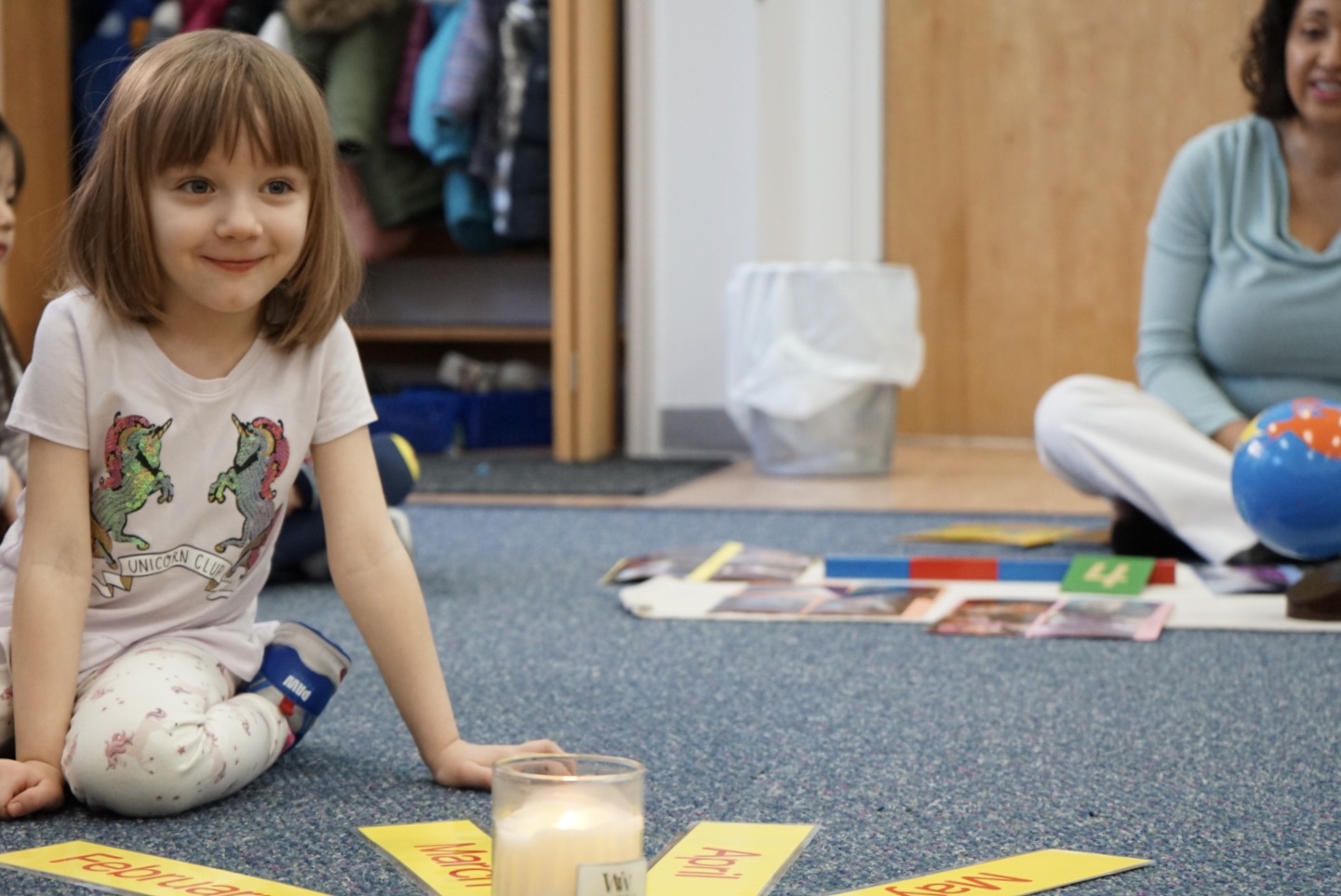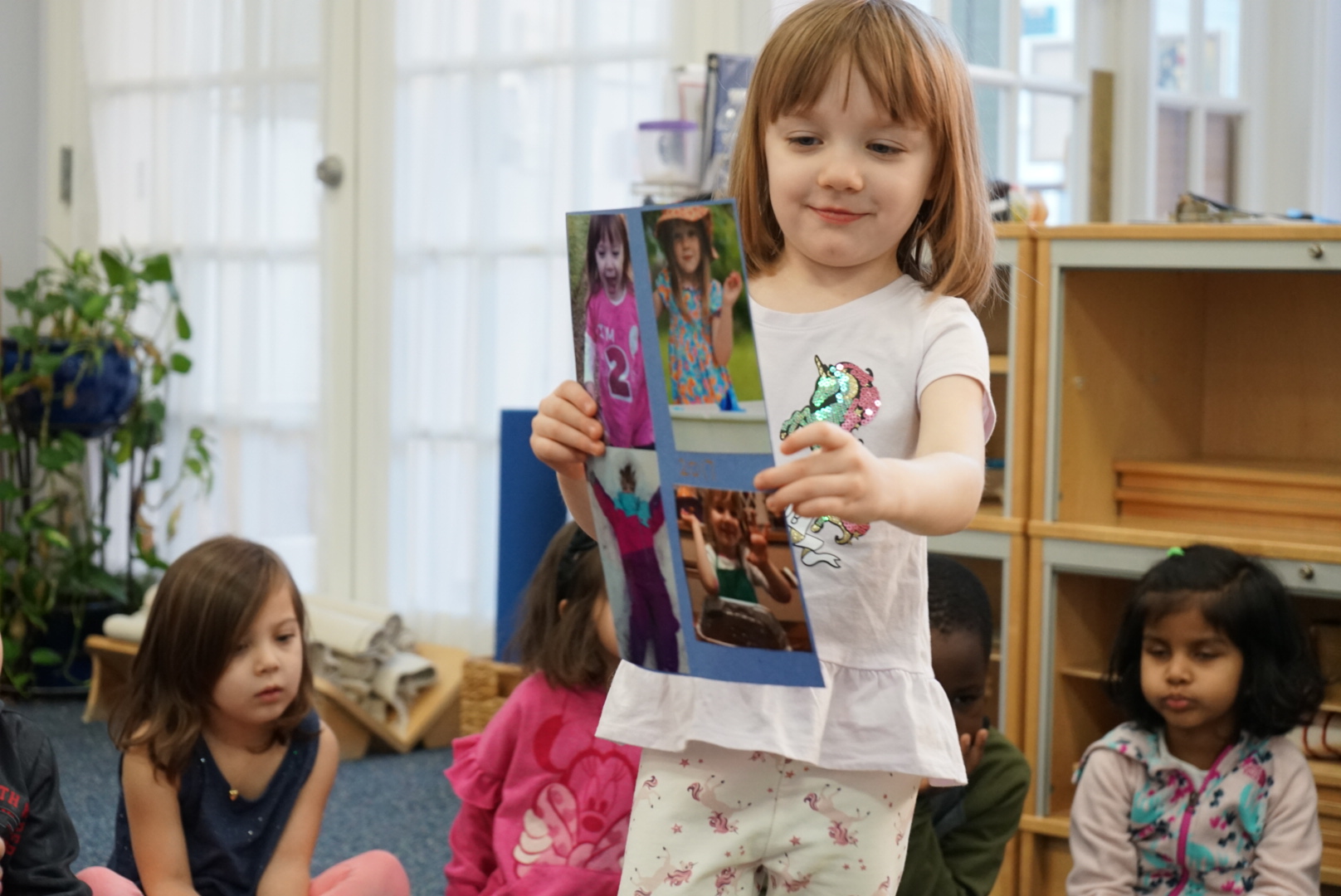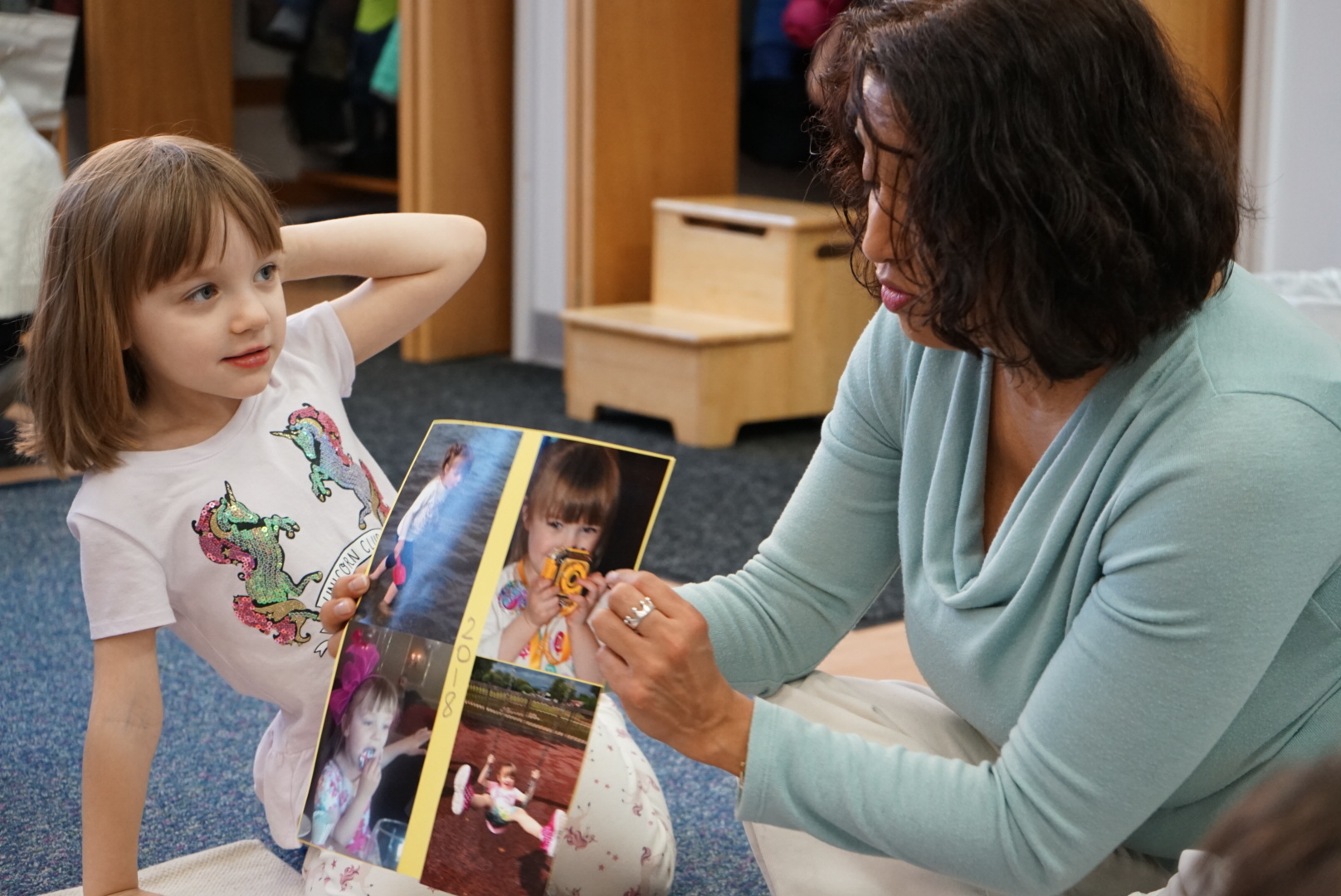 One of the beauties of the Montessori environment is the mixed aged classroom. Kindergarten students are role models for their younger friends and often give lessons to first year friends.
Practical Life
As you take a closer look at the Practical Life curriculum, you see how the activities help children to prepare their hands for later work like cursive and story writing.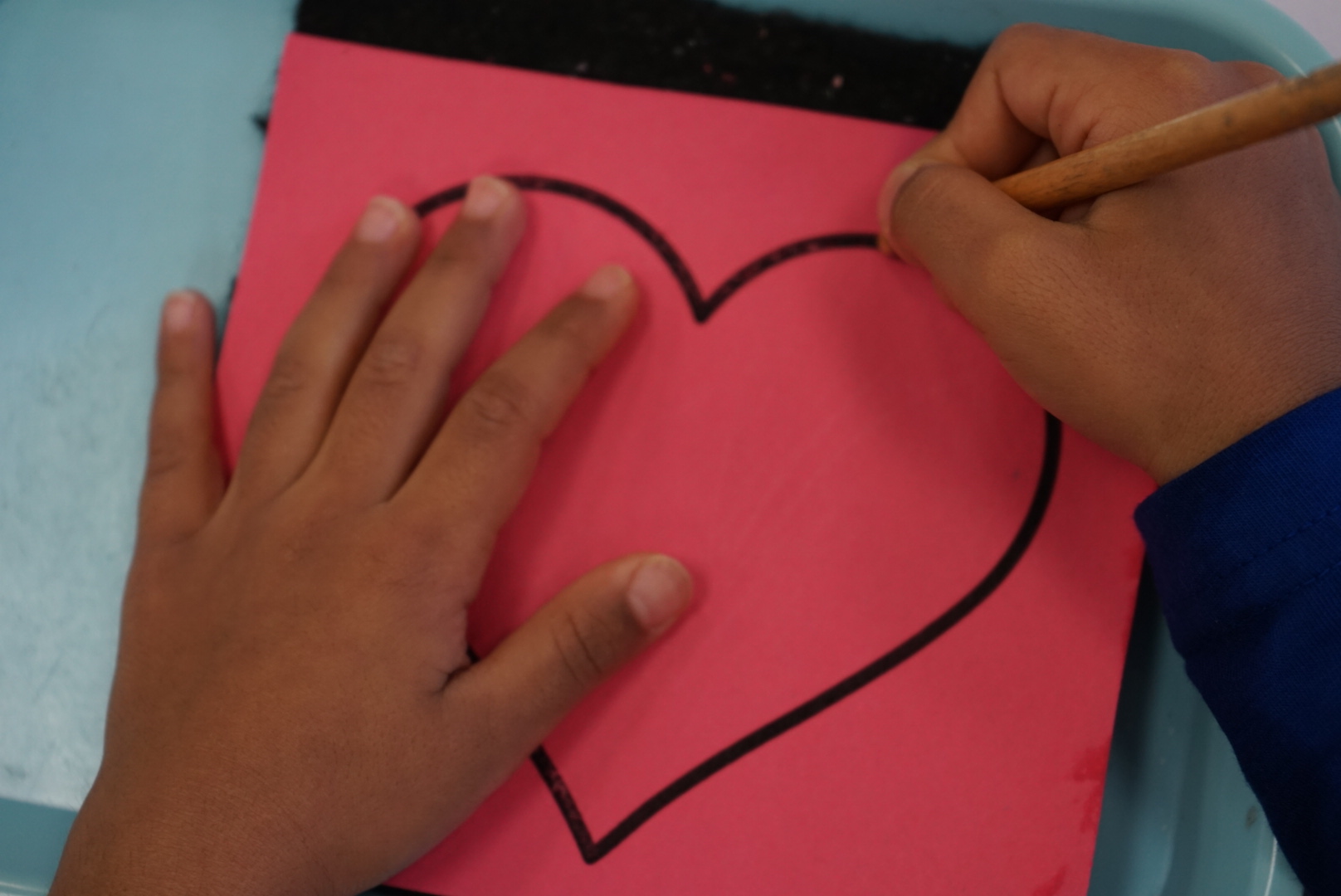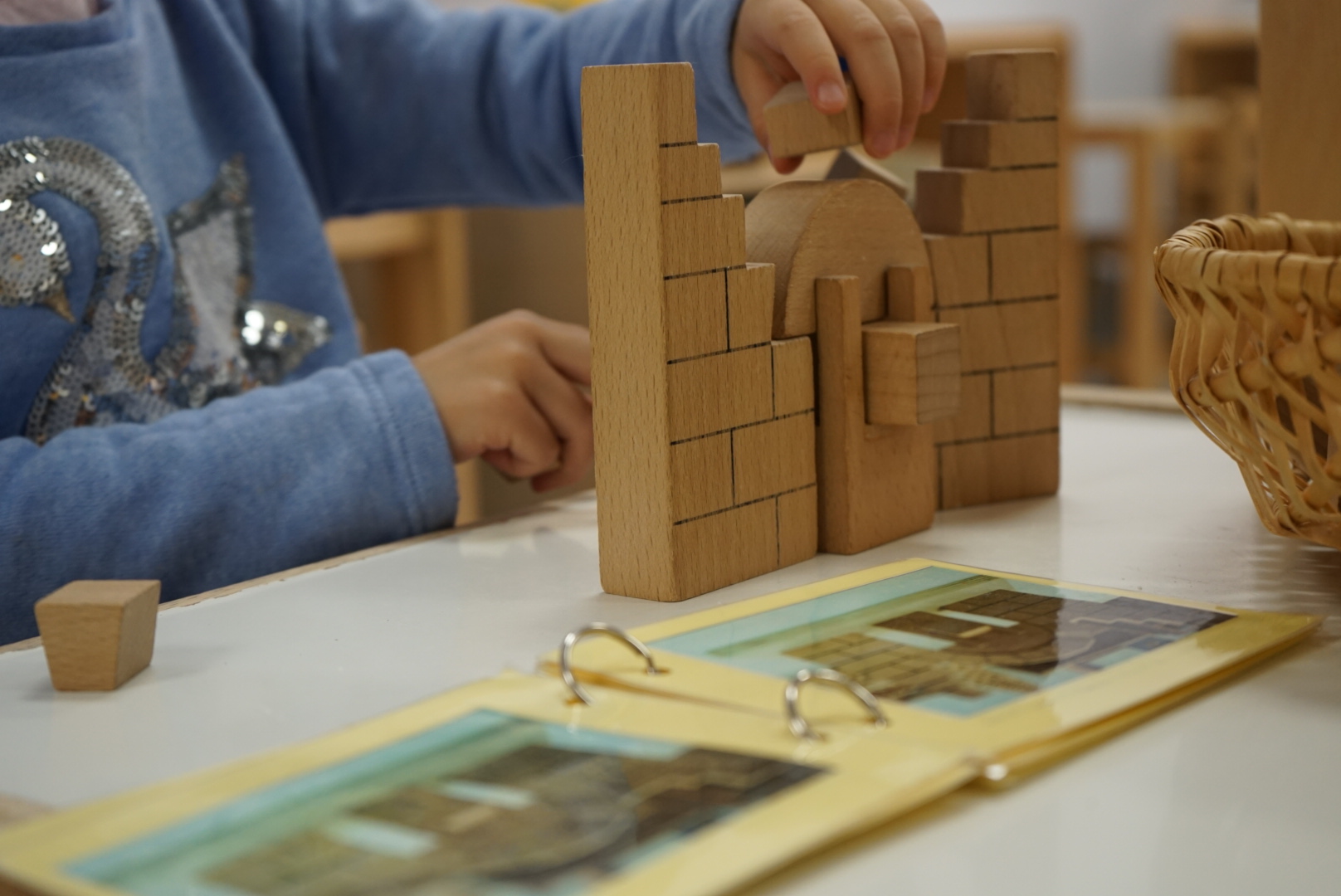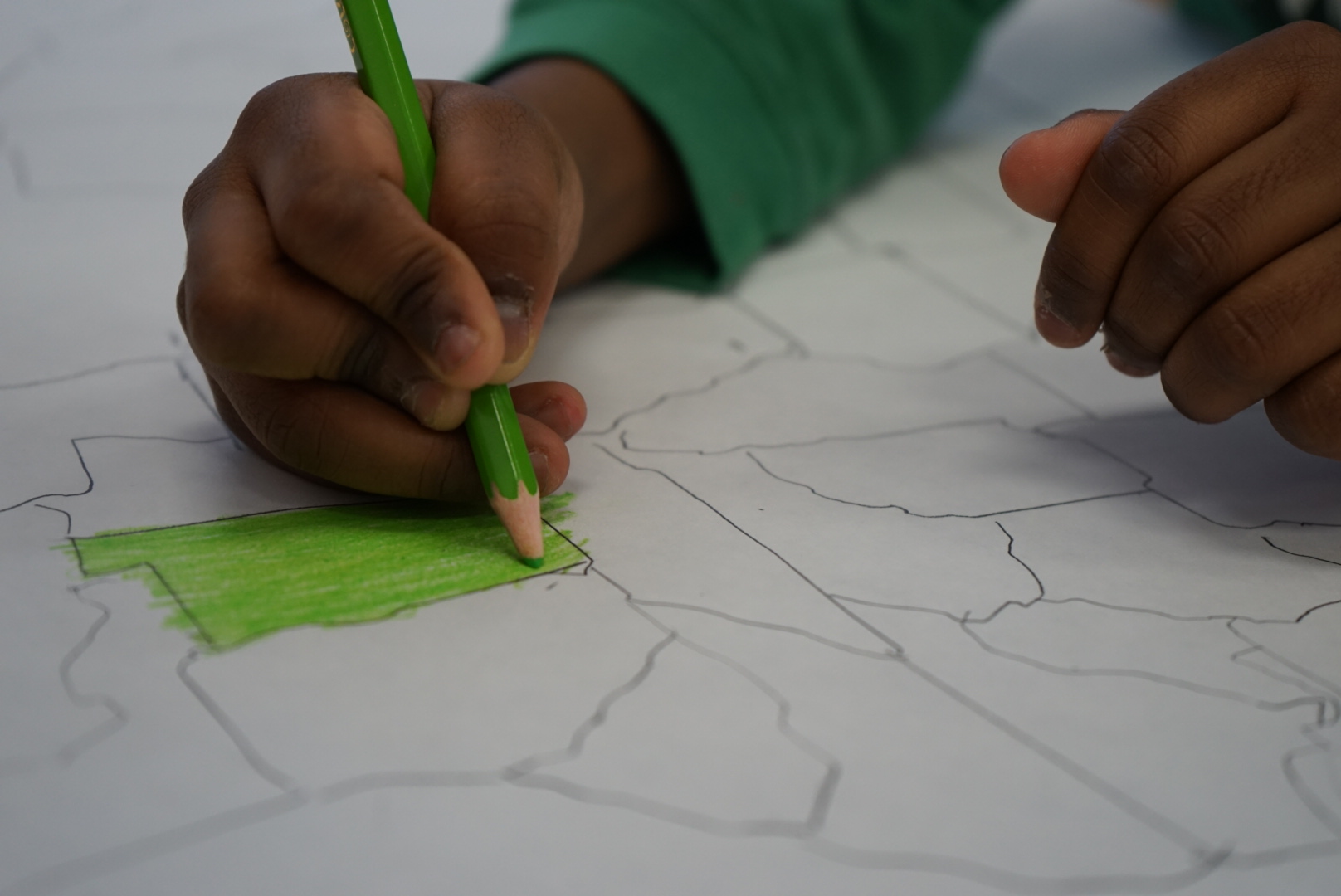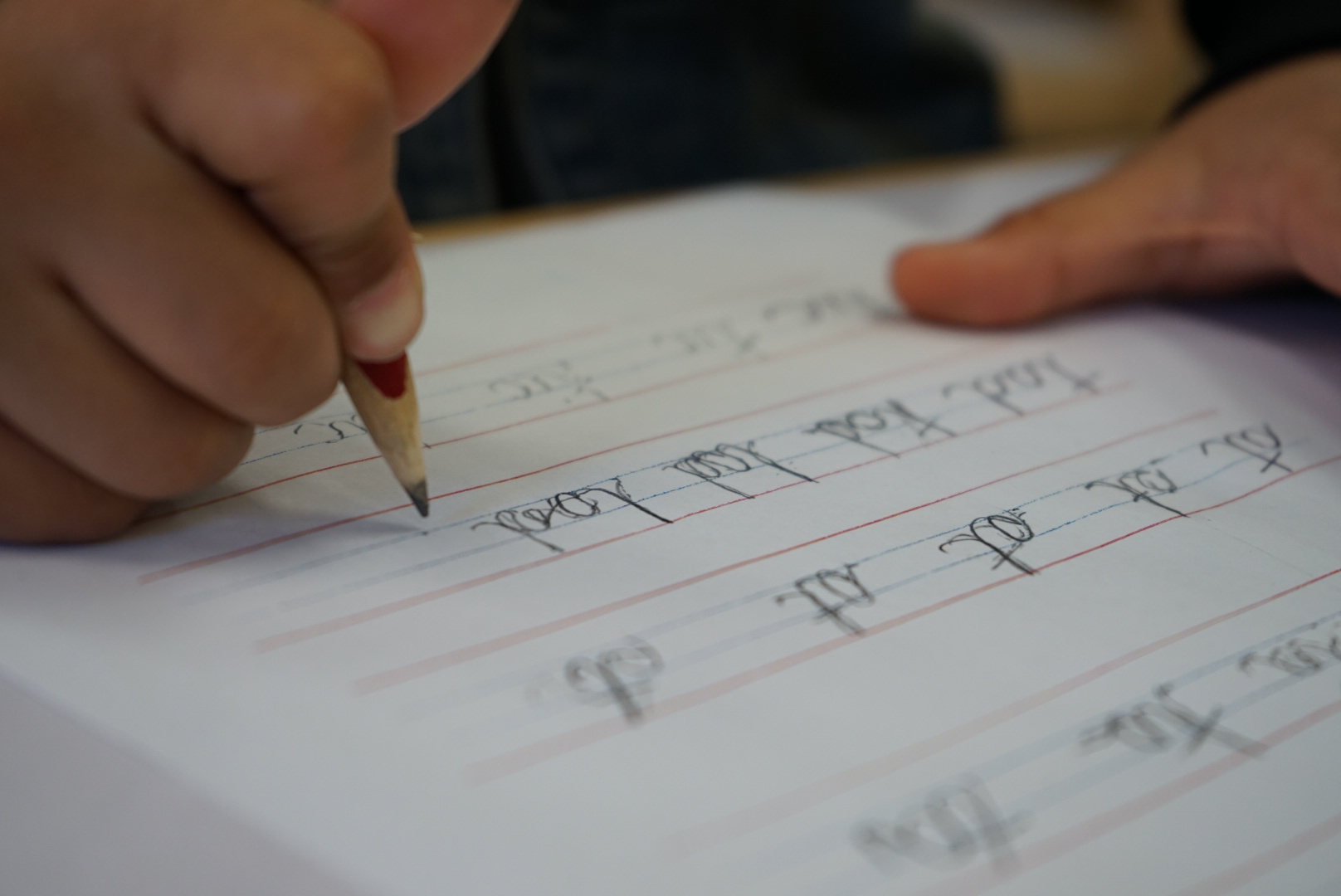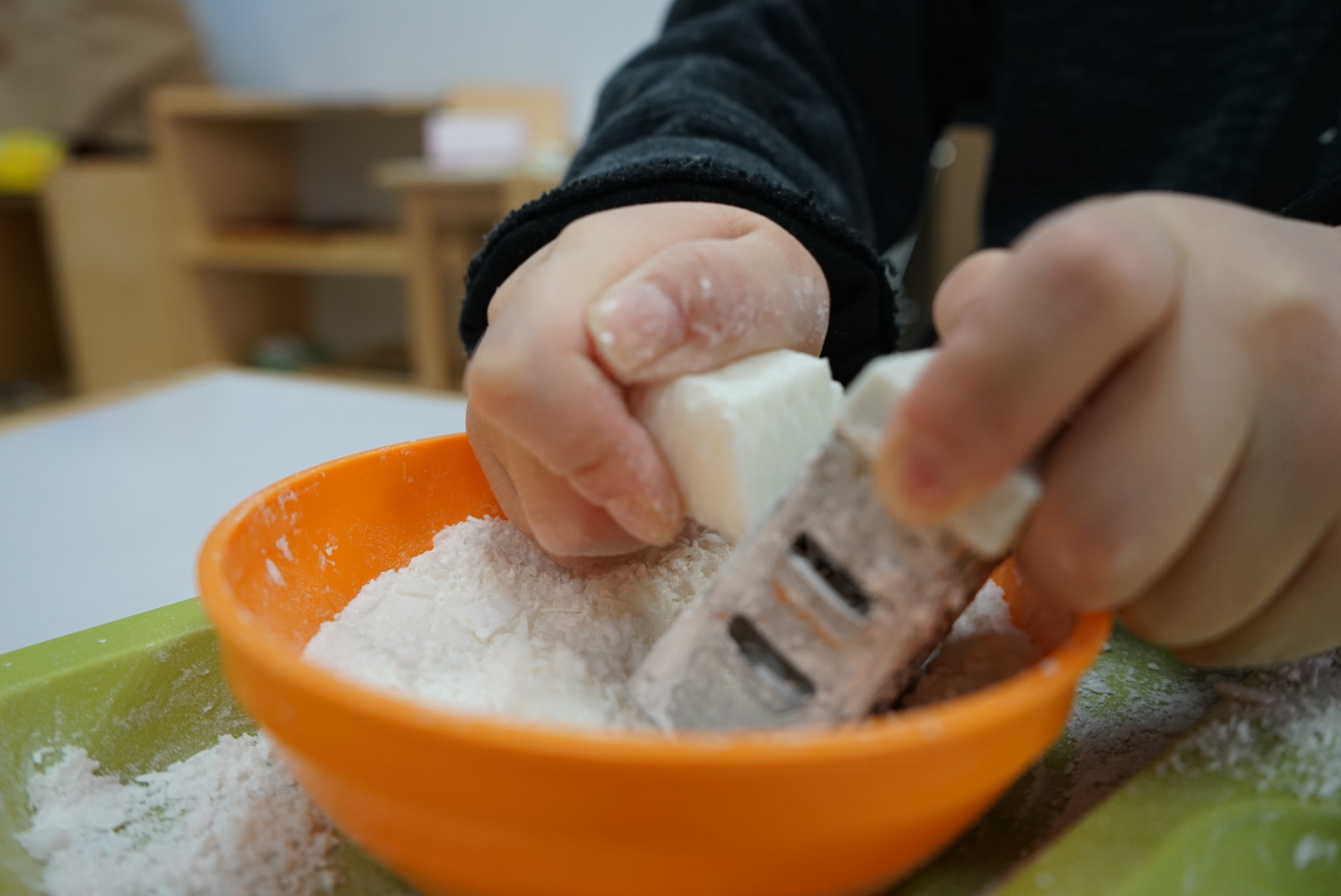 Me Museum
A Primary 3 friend shared their Me Museum exhibit with classmates.