The 'Bring Me' Activity
For Toddler 1 students with a solid grasp of the connection between numerals and quantities, the Bring Me activity offers them a chance to reinforce that connection with a fun, treasure hunt style game. After the student has identified the number, a teacher will ask him or her to find objects in the classroom, such as one crayon or two blocks, and bring them to the corresponding number on the rug. The game often continues with numerals all the way through nine, which can be very "big" work for the child. This activity requires a great deal of patience, concentration and perceptual ability and helps to enhance the student's counting skills.
Matching Music
Musical instrument object and picture matching is a favorite new Language activity in the Toddler 1 classroom. The students love to pretend to play each tiny instrument as they explore familiar and new vocabulary such as a flute, guitar, violin, french horn and trumpet. They also enjoyed listening to the sounds of instruments at circle time, trying to guess the instrument as the sounds were played. They are becoming experts at identifying the sounds of an accordion, a snare drum, bagpipes and a vibraslap, just to name a few!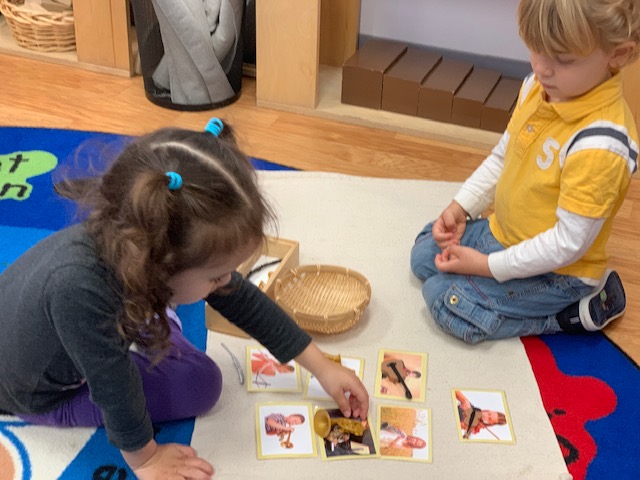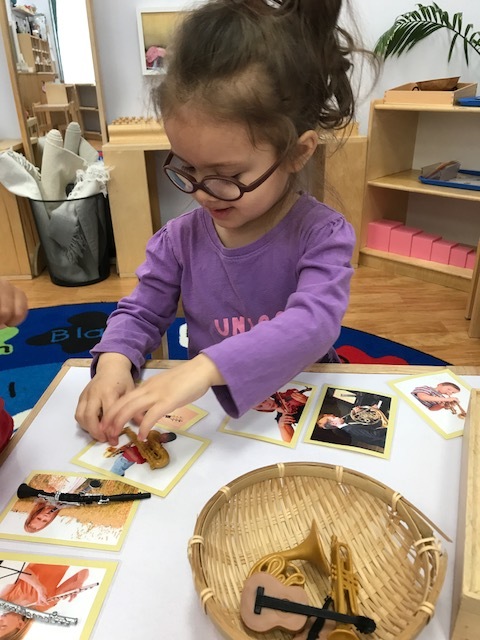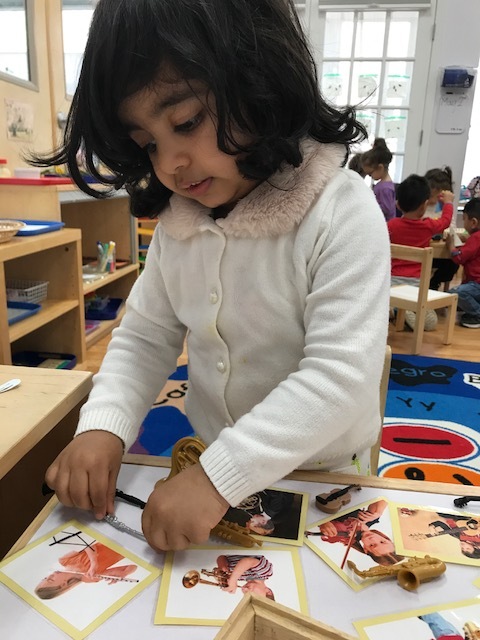 The Water Table
The Toddler 1 students were busy washing dishes at their water table! This Practical Life work teaches children to care for their environment, as well as provides a material that requires multiple steps to complete.