Lady Bugs
The Primary 1 students studied all about ladybugs. They created ladybug arts and crafts, and even more exciting: They observed the development of ladybugs in their own classroom, from larva to adult ladybug.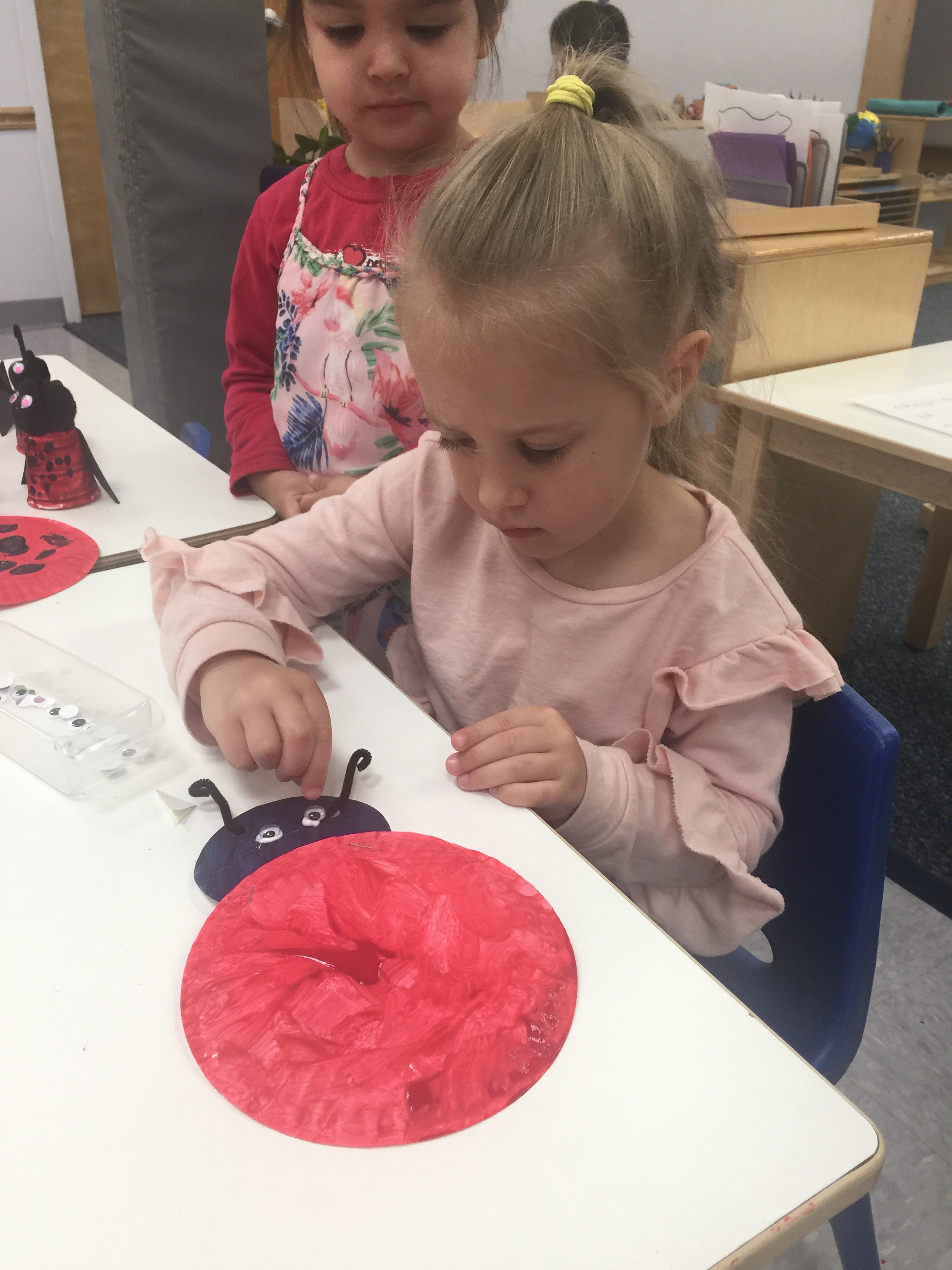 Me Museum
A Primary 1 friend was excited to present to her classmates some beautiful pictures of her adventures and her pet.
Montessori Birthdays
The Primary 1 students were happy to celebrate the birthdays of their friends and wish them all the best for the future!
Class Picnic
The Primary 1 students had so much fun celebrating at their End of the Year Picnic!
Embroidery
The Kindergarteners worked diligently and enjoyed doing one of their special embroidery projects.